In the past five years computers have become smaller, faster and less expensive than ever before. Laptops, netbooks, smartphones and even iPods permeate our daily lives. At any given moment there are probably two or three superfast computers at our beck and call. What used to take up an entire desk now fits snugly in our pockets.
For employers, accepting the "bring your own device" phenomenon, and capitalizing on these new technologies is of utmost importance. Today I'd like to talk about how your business can capitalize on the BYOD movement by offering some tips for turning your employee's desire for social media from a waste of company time, into a valuable training and marketing tool.
BYOD and Social Media Use at Work
There are a handful of entirely valid reasons why you, an employer, would want to ban access to social networking at work. It's a security risk and to be honest it doesn't seem like a good use of company clock time. But don't do it! A quick Google search reveals page after page of experts warning against this practice, and it's been proven time and time again to cause a drop in ever precious employee morale. For reasons I won't go into now, just know, your employees will be happier if they can access social networks at work, especially when they already have the BYOD to do so in their pocket!
Embrace Social Media
Since the BYOD and social media movement is here to stay, you'd do best to embrace it. Instead of discouraging social media use in the workplace give your employees creative reasons to use it in ways that benefit the business. The first, and most necessary step in this process, is to begin thinking about your business as a platform and your customers or clients as the audience of that platform. Now ask yourself, "What message is my platform sending the audience?"
If the answer is a boring, broad, or non-existent one you'll definitely want to do something about it, and here are a few good places to start.
STAY FOCUSED – Pick a focus and stick with it. The better you know your focus the more authority you'll have on the subject. Having a sharp focus will help you know who to (and who not to) build relationships with online. The more people you know in your field the broader your reach will be.
CREATE VALUE – Because money has value, everyone wants it. Creating value is the number one way a company can harness social media for the betterment of their bottom line. In order to create value you need to give your audience something they care about.
ADD VALUE – Adding value is a great way to generate traffic to your website or business. Think of adding value as constructive criticisms or sharing of knowledge. The things you know, that others may not, will add value when shared.
Embrace the BYOD
Now that you have an idea of how you can embrace social media and make your message valuable to your audience, I'll give you a few practical ways to capitalize on the BYOD your employees currently have in their pocket.
REQUIRE RESEARCH – Giving your employees 15 – 20 minutes per day or every other day to keep up on the happenings within your business field is a great way for them to stay better connected with and focused on company goals. Not only will they develop a deeper connection to their work but it may inspire new, better ways of doing business.
BLOG AND TWEET – Giving qualified employee's access to a company branded blog or twitter and asking them to blog a few times per week or tweet a couple times per day is a great way to create value. For example if you're a florist, blogging about all the different flowers you use or tweeting about the best flowers to use for certain occasions will create value and give your audience a reason to follow your business.
GIVE OPINIONS AND SHARE KNOWLEDGE – Everyone loves giving their opinion so why not let your employees use theirs for the greater good. Encourage employees to leave comments and respond to tweets or blog comments on a regular basis. The consistent online interaction will show you truly care about your work and give your business a face behind the name.
In the old days computers were huge, incredibly expensive, did little more than beep and blink. Now they fit in our pockets as smartphones and are capable of connecting to the internet from almost any location. As their use and connectivity grows, so does the opportunity to harness the BYOD your employees bring to the job every day.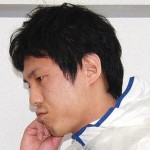 Software and Security Savant, Kaito Mori has been devoting his time between his family of four and keeping people safe on the internet with Trend Micro.