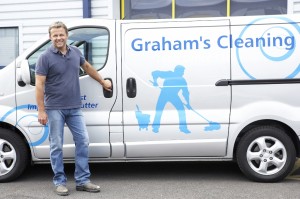 Because it's so easy to start a carpet cleaning business, many are going into business for themselves instead of working for someone else or standing around waiting for a job opening. But even the most sought after services can fail as businesses without some basic marketing essentials. Consider these five marketing musts to ensure your new carpet cleaning business succeeds.
1. Direct Marketing
Despite all the recent research, direct marketing remains to be one of the most effective marketing methods, especially for special services like carpet cleaning. Sending flyers with coupons directly into people's hands or mailbox is a very easy way to spread the word about your company.
Moreover, you can also enlist the help of organizations like the cub-scouts to hand out your flyers during their own door-to-door visits.
2. Internet
Along with direct marketing, you should put your local business on the Internet. There are multiple ways to marketing a business online, but one of the best ways is to create a Google Places account. With Google Places, your business is placed on the Google map for your industry in your area. Therefore, if someone were to search for a carpet cleaning business in your area, he or she should be able to find your company in the organic listings and in the map section.
However, there are ways to optimize this listing to make your Internet presence even greater. You want your company to be the first result for hundreds of keyword searches. To do that, you need to include hundreds of keywords in your business' description.
Aside from Google, you should have your own business website, blog and social media accounts. Start interacting with your customers and building a loyal fan base on social media accounts.
3. Word of Mouth
People trust their friends' opinions, so it only makes sense to get all of your current customers to refer your business to their friends. More often than not, your customers will refer you, granted they like your work. Some business owners create referral cards for their current customers. If a person can get that card filled out and returned to the business owner, the business owner may send special discounts or coupons to the referrer in the mail.
4. Guarantees
People love to feel safe, especially when letting a company into their home. If you can provide your customers a money-back guarantee or a card that proves you are insured, they will feel much better about hiring you for their needs. You can obtain business insurance easily, and you can create your own money-back-guarantee policy.
5. Associations
When marketing your carpet cleaning business, it helps to be a part of local associations, such as the Better Business Bureau, (BBB) local Chamber of Commerce and other associations. It may also help to be a sponsor for different events or organizations. It shows that your company cares about the well-being of others.

Rotovac sells the carpeting cleaning equipment  and supplies vital to the success of carpet cleaning professionals