Search engine optimization is becoming more complicated all the time. The days of simply submitting your small business website to online directories and including keywords on your site to rank well are over. Google has become much more sophisticated in the methods it uses to decide if a website is relevant or if it should be relegated to page 5 (which renders it practically worthless in the real world; what was the last time you clicked past page 3?) Now, Google looks at the quality of the other sites linking to your site and determines if they are relevant, industry-related sites. Broad directories that anybody can submit their business to are becoming less and less valuable in the almighty eyes of Google. The question is how can small businesses adapt to this changing SEO environment and rank well on the internet? For starters, there is one easy method that will heighten the relevancy of your site and that is quite easy to implement.
Google values when members of an industry take steps to associate with one another on the internet. This creates a network of websites that an individual searching for information within a specific industry can navigate to find the information they are seeking. Say for instance you own a paintless dent removal company that fixes door dings and hail damage on cars. It is likely that you do a lot of work for large local car dealerships and body shops. Simply call them and ask them for a link on their site in exchange for linking to their business on your site. This is a great way to get powerful, local links through your business relationships.
However, this raises another question. Many people frown upon reciprocal linking because it has been abused through artificial link networks and the selling of reciprocal links. I believe Google can tell if a reciprocal link is legitimate or not and here is why. It is not hard to find out how many reciprocal links a site has. So, if Google sees your dent repair company shares a reciprocal link with "cheap reciprocal links .com" and that site shares reciprocal links with 8,000 other sites, obviously it is a scam. However, if Google sees a reciprocal link between your site and a local dealership and neither of your sites has more than 5 reciprocal links, it is easy to tell that this is a legitimate link.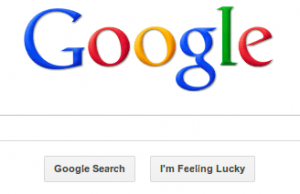 Utilizing existing business relationships is a great way to get quality links and increase your ranking on Google. In addition, this is a legitimate strategy that will not risk your site being penalized in the future. We all know how important search engine rankings are to the profitability of your business. It is time to start employing these sustainable tactics to build quality links for your site and ensure long-term, high rankings.