Many new businesses operate primarily online, particularly if they do not have public premises for customers to visit. Using the Internet to buy, sell, advertise and communicate is a good option for both start-ups and established companies alike, because it is far-reaching, time effective, and sometimes free!
Website Analytics
One of the first tools you should become familiar with is web analytics. You may be able to get this tool from your domain provider, but most large search engines also offer an analytics tool; Google offers a good free one. This essentially tracks the traffic on your website; how many unique views you have had, how many customers have clicked on certain pages or links, and how many customers have returned. Checking your traffic is essential to understand how customers are accessing your website, and it means that you can identify areas that need some improvement. Having a website that looks great is one thing, but you need to be aware of how effective it is, in order to make it work for you.
Online feedback
Another way to gauge how successful your marketing is would be to organise a customer satisfaction survey or online feedback form that visitors to your website can fill out. This can be a good way to get a mixture of both qualitative and quantitative data, although bear in mind that you may not get a representative cross section of your audience. You could offer an incentive to fill your survey out; a money off code perhaps, or entry into a prize draw. Do keep any survey short and sweet; ten questions maximum, but preferably less. Try to make questions easy to answer with clear buttons and response boxes, and ask someone to proof read your survey beforehand to make sure that it is easy to navigate.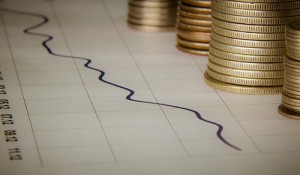 Email Marketing
Perhaps the most essential tool for those just starting out is the marketing email. Ideally, you need to get customers to sign up for a newsletter through your website, and then you can begin to create an address book of customer contacts. Use your email newsletters to remind customers that you are there, and try to avoid the hard sell. Nothing will get your emails into the 'junk' folder quicker than being overly 'salesy'. Instead, stick to industry news and events, and general interest stories that your customers may want to read. Consider including a snippet of a story, and then aim to redirect people to your website to read the whole article. This could work with a preview of a new product launch too; essentially, you want people to read your email and then click through to your website. It is possible to find analytics for this process too, so that you can ascertain just how effective your marketing emails are.
Image courtesy of http://www.flickr.com/photos/teegardin/6093690339/sizes/m/in/photostream/.