The shopping industry is one of the most in-demand industries in the market. This is because consumers are constantly looking to buy the newest and coolest gadgets and toys. The scramble for these customers has warranted the enactment of rigorous marketing campaigns. Most companies in the industry have adopted the regular avenue of marketing their products or services via the Internet.
With new technologies and exponential growth of the Internet, it would only be natural to jump on the bandwagon. After all, everyone is doing it; this must mean that the Internet-based marketing methods do work. What you don't know is that you can embark on other alternative marketing methods to popularize your products, services, and mostly your brand. I will guide you through some of the alternative ways of creating a buzz for your business.
1. Sponsorships and donations 
Donating towards a charitable cause could do wonders for your business in terms of publicity. This is a non-business way of creating valuable press for the enterprise. It creates the notion that your business has the interests of the community at heart. Also, you should take time out of your persistent online presence and sponsor an event or conference.
For example, your company could sponsor a rally event, exhibition meeting or business conference. If you are someone who fancies philanthropy, running a marathon or a charity walk could work for you. It gives you a chance to fulfill your hobby while enhancing your business's publicity. Just ensure that you make maximum use of the local press. In addition, you must publicize all of these activities on your website.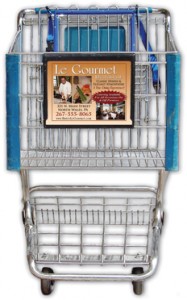 2. Networking with other businesses
With the world increasingly becoming technologically savvy, many entrepreneurs have ignored the influence of word of mouth. This is a technique that can create publicity for you in cost-effective proportions. Networking involves developing contacts with other business people. This way, you are always in the know about the prevailing conditions in the local market.
With networking, you need to stock yourself with enough business cards. You can distribute these cards to new friends or contacts that you meet at exhibitions or business dinners. Hopefully, these contacts can distribute the cards to their friends. Such is the effect of networking; snowballing to create more publicity.
3. Blogging/Forums
Many people usually use blogs or forums to look for answers or advice. You can nip these online users by providing advice or suggestions on this platform. Here, you can reference your website as the source of the answer. Undoubtedly, this reputation bodes well for your company's publicity.
Competition to gain the attention of shoppers is fierce when it comes to marketing. This is why you must take a detour and invest in other marketing techniques. Philanthropy, donating money, blogging, forum posts or networking can work unseen wonders for your publicity. You just need some time to see these positive effects trickling to your shopping enterprise.
In addition to Internet marketing opportunities, captive audiences at the super market are a profitable target as well. For shopping cart advertising, contact Starkart.