Coming up with an effective marketing strategy doesn't have to be a gargantuan task. It doesn't even have to be hard - but it does need to be done if you expect your business to succeed. Effective marketing will gain your business more customers, and allow you to compete with the others in your marketplace.
With that said, you want your marketing strategy to stand out from the crowd while reaching the largest amount of consumers. Advertising is a major part of marketing, and allows you to sell your product or service remotely.
Use a Mailing List
Keeping a mailing list and sending out personal letters to dedicated customers is a highly personalized, effective method of gaining and retaining customers. This method demonstrates consumer loyalty, letting your customers know you are willing to go the extra mile to stay in touch. In an age where letters in the mail are increasingly rare, it can be a joy for customers to hear from you in a good old fashion letter.
Purchasing an envelope printer for your business or office can be a sound investment that will pay dividends in terms of marketing. There are complete mailing solutions available for any office, from postage meter machines to addressing systems, to every type of printer for envelopes available. These mailing systems can provide a unique and effective marketing solution for your company.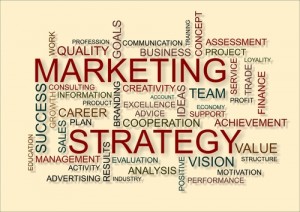 Utilize Online Marketing Strategies
Online marketing is another highly effective marketing strategy. In today's modern marketplace, effective online marketing cannot be ignored. Broadening your reach through social media, websites, mobile websites, and effective SEO practices is essential. Social media allows your customers to share, like, and interact with news of your product or service. Websites and mobile websites give your business an online, mobile platform upon which customers can read content, gain information, and purchase your product or service.
Follow SEO Best Practices
Proper SEO (Search Engine Optimization) ensures that your business will appear high on the list of results whenever anyone searches for the product or service you offer. Improving your business' ranking on search lists allows it to compete with other businesses offering the same product or service, since consumers are most likely to choose a company that appears on the first page of results.
State-of-the-art mailing systems can allow you to capture your audience with a more personalized marketing approach. Mailings can be more easily controlled and personalized, and the systems that include an envelope printer make mass-mailings as easy and efficient as any online strategies. With digital user-interfaces, graphic touch screens, and compact sizes, complete mailing systems offer the latest technologies to enable painless mass mailings.
Jillian Johnson is a professional marketing content writer who blogs on a variety of topics. Follow her @MissWritey.