WordPress has blissfully emerged as the leader in the content management system landscape from the past few years. Over 50 million sites have made use of WordPress and thousands of developers have added amazing plugins. Among the millions of publishers some are ubiquitous web properties and companies like Mashable, Techcrunch, CNN, etc which are exploring innovative ways in which WordPress is being utilized.
WordPress no doubt is used by many large publishers. But WordPress's basic admin panel is very inefficient for implementing any kind of editorial workflows. One of the main reasons for the success of publishers such as the Huffington Post and Demand Media is that their editorial workflows are extremely efficient and employs multiple content contributors for a single assignment without increasing their content cost.
Fast growing WordPress publishers today need smart processes for their newsroom which can help them out in things like tips, questions, assignments, editorial calendars, revisioning, rights management, performance tracking, and payment – into an online and efficient workflow. These are some of the great WordPress plugins and solutions which can do the magic to your editorial newsroom.
1. ContentCloud: Betaout's Contentcloud makes your newsroom virtual and that too on WordPress CMS. You have all the features like having multiple wordpress sites being managed from one place, assigning different team members roles and making them on "Desks" where your can incorporate the desired workflow. For example, if you have different team of writers and copy editors, you can put in the desk that all the assignments from writers will move first to copyeditors and they can send it back for revision or move forward to editor or straight away publishing, again dependent on your choice. They are other many features in it. Also if you have a small team of less than 10 and just 2 sites, it is free.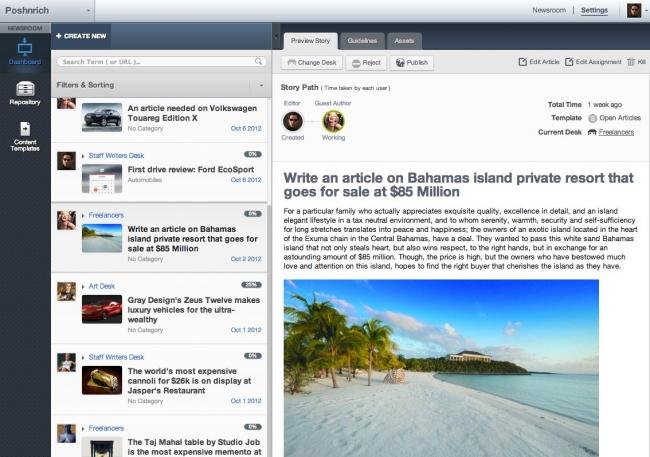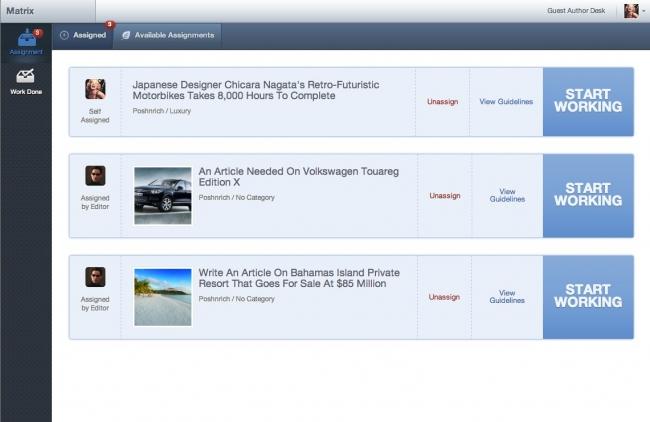 2. Multi User Management: With Multisite User Management you are no longer bound to manually add new users to each of your sites. Interestingly under this plugin users are assigned a default role for each of your sites. All I did was to set the default role for each of my site and this plugin applied it. Also you can assign different roles for each site or simply keep a site private by assigning no role at all.

3. Ice Visual Revision: Ice Visual Revision is among the newly added plugin in WordPress platforms, which helps the user to add revision tracking within WP site or blog. Ice Visual Revision helps me to visually find and understand the changes in the post content and then simply accept or reject the changes. This plugin works on the principals of Ice Library, which was developed by The New York Times CMS Group, just to monitor several changes within the JavaScript for different articles written in the newsroom. The added, deleted or modified content is showcased in a specific color, along with the user and change in time.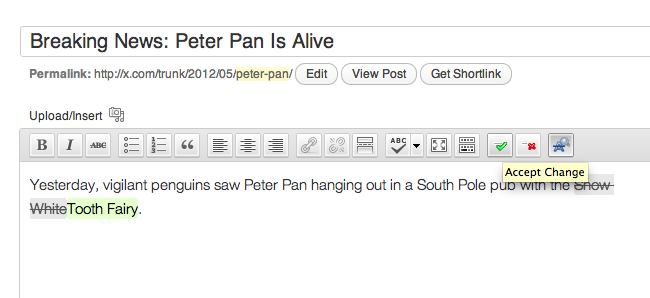 4. Article List Manager: Article List Manager is developed by a Swedish Daily called Västerbottens-Kuriren, just to give the necessary editorial support to their staff. It helps them in customizing the front pages over their online magazines. The important features of Article List Manager include, creating new article lists, template hooks, custom CSS, creating custom jQuery templates, custom streamers, using several keyboard short cuts in normal WP loops, advance level caching. Lastly, it also helps me in unlocking several more features by integrating some plugins like WordPress 'Related Posts' and 'Scissors Continued'.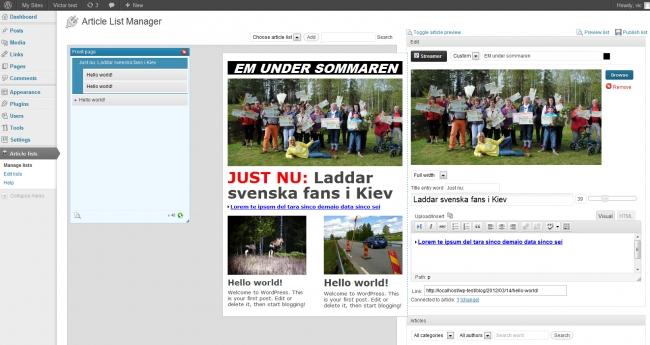 5. Post Revision Workflow: Ask the editors of the importance of a plugin that can enable writers, authors and even team editors to edit portions of any web content after the revision of the same. Post Revision Workflow manages to do the unthinkable by allowing writers to make changes to a published web page without the need of publishing the new modifications. The plugin has options to either notify the users of the changes or change or modify the content silently in the background without sending any notification messages or mails. The post revision plugin also has multiple installation options and can be installed as a standalone plugin or be used over a network.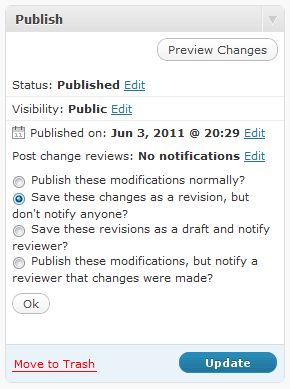 These are my top five plugins that make my WordPress worth sharable with my readers. Do you think some of these could work for you too?