For many, opening a highly successful restaurant and offering dishes that satisfy every gastronomic desire is quite a common dream. However, starting a restaurant is no joke: it's estimated that roughly two out of three new restaurants fail within the first three years. Regardless, more and more individuals are determined that the restaurant business is firmly in their calling. If you're harboring the desire to open one of your own, then make sure that you have the skills needed to do so. The following are essential skills needed for both new and veteran owners, looking to start a restaurant of their own.
Excellent People Skills:
Becoming a restaurant owner requires top-notch people skills, as you're constantly face to face with both customers and employees all day long. Owners will have to continuously deal with customer requests, food vendors, as well as their own staff. In addition, they also need a personality that will bring individuals together and convince them to work as a team. Without the right mindset needed to deal with people every day, owners will find that their restaurant is not destined to survive for long.
Flexibility:
As with any startup, owners will need to wear multiple hats in order to meet the needs of their fledgling restaurant. One way to prepare for the rigors is to familiarize yourself with all the tasks associated with running a restaurant. Understand the roles of the waiter, bartender, host, dishwasher and so on; not only will this allow you to quickly fill the demand as it arises, it will also give you a better understanding of what each position demands. With a broadened scope of knowledge, you'll be able to understand the needs of your staff, as well as how to keep your restaurant running as smoothly as possible.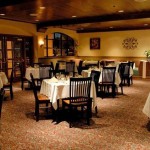 Patience:
Gordon Ramsay is a familiar face in the food industry, well known for his abrasive personality and quick temper. But in an everyday restaurant, an individual with such a short amount of patience is unlikely to last for long. Running a restaurant is filled with ups and downs, and an owner requires extraordinary patience to weather through poor employees, angry critics, and customers complaining about everything. If you find yourself easily annoyed at others or unable to hold your opinions, then the restaurant industry may not be suited for you.
Money Management:
Starting and managing a restaurant is not a cheap affair; there are a variety of costs that owners must carefully consider. Oftentimes, the initial costs needed to start a restaurant will be quite hefty, requiring a loan from a bank. In addition, owners will need to purchase equipment, utensils, a point-of-sale system, and so on, as well as find an appropriate location for their new business. One of the major reasons why a restaurant fails is because they're underfunded and undercapitalized, quickly leaving owners in the red. Therefore, new restaurant owners will need excellent money management skills in order to maintain a sustainable cash flow.
Perseverance:
As mentioned before, not every restaurant is destined for success. Some will invariability fall into obscurity or be forced to close its doors. If you're determined to see your restaurant succeed past its first few years, then you'll need the perseverance in order to carry it through. This task is a demanding, often thankless one; as the owner, there'll be many a time where you'll be the first one in and the last one out. However, the few individuals who make it past the long hours, moments of stress, and breaking points will be able to reap the rewards of a truly successful restaurant.
While these are vital skills needed for any restaurant owner, the list of important qualities goes on and on. What other skills do you think owners require to nurture a successful restaurant?
Photo Credit: marriott.com
Andrew Tran is a professional blogger that writes on a variety of topics including Fort Worth restaurants. He writes for Restaurants.com, a leading directory of restaurants.