Many people create documents on their home or work computer to send via email. These documents may be Word documents, Excel spreadsheets, PowerPoint presentations, among others. If you're a local business doing this, then it may be thoughtful to look into Google Docs and consider using it when trying to create and share these kinds of documents with others. Google Docs allows you to create basic
documents you're used to creating on a computer on the Web instead. It's convenient if wanting to share a single document with a group of people or team members. What's even better is that once it's shared, it can be edited, added to, or changed if need be by yourself, or by others you've shared the document in a centralized location with via Google Docs.What's even better is that Google Docs is compatible with the most common and popular file formats that are used such as: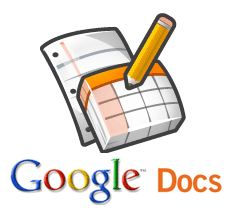 With local businesses being able to use these formats online through Google Docs, they're also able to upload any existing files with these formats to share with others! What could be easier than that?
When wanting to share the content, you are able to choose who you want to view it by adding an email address or contact name. Then, whoever you've included to view the document can see it instantly. If you want to share the document with team members during a virtual meeting, there's even a chat box that allows your team member(s) to type in and talk about the document being shared.
Plus, with Google Docs, you are able to view the document from any location as long as you are logged into the account used to store or share the document. In other words, as long as you have access to the Internet, you can access Google Docs from any computer, iPad or Smartphone.
Another advantage of Google Docs is the auto-save option that allows you to save your document and come back to it later, if need be. This allows you to have no worries about losing the information if your computer crashes, which usually results in losing anything that may be stored on your computer's hard drive. You're also able to export copies and organize the documents in files as well.
To begin using Google Docs for your business, all you need is a Google account for yourself or your local business, and then just go from there to build your centralized communication or project database. Unless you plan on using a single log in for your entire business (which isn't typically recommended), for your team members to access Google Docs, they also need to have a Google account, which is free and easy enough to set up by going to www.google.comand clicking on the Sign In button on the top right hand corner of the homepage.
Chris Marentis is the founder and CEO of the Surefire Social Marketing System. Chris is a recognized expert in the field of local business marketing leveraging website development, local search engine optimization and social media marketing to generate leads and brand local businesses throughout the digital web.
For more internet marketing tips and tricks find Surefire Social on Twitter and Facebook.