If you are running a business that has traditional customers, there is a good chance you are participating in some type of offline marketing. The standard types that you are used to include: newspaper ads (yes people still do that), trade advertisements, business cards, brochures, coupons, mailings, and flyers. No doubt you have an email address and/or a website address on these.  Great for you!
You have gone 50% of the way! Ok… so 50% of the way is one of those statistics that is pulled from thin air. The point is though that you have of so many more ways to make your offline advertising more online friendly. Check these ideas out:
Facebook Page Listing
You've surely got a Facebook page for your business.  Right? Well, assuming you do, you need to get this included on your offline copy. You can take a couple approaches here. First, if your fan page is the same as your business name (no strange hyphens or spacing) and you have a fairly unique business name you can simply ask your users to "find you on Facebook". Nearly every Facebook user knows that the box at the top of every page is a search box. If however, your business name is not very unique (i.e., Bill's Barber Shop), you should list our either your fan page name or your full Facebook URL.  So in our example of Bill's Barber Shop, you might list your URL as http://facebook.com/Bills-Barber-Shop-Manhattan (this is obviously a contrived example).  Until the point where you have 25 fans, you will have an even more complex URL given that you can not get a vanity URL until you have 25 fans.
Website Url
I'm sure you already have this in your ad copy. But did you realize that with a little effort you can ad in some tracking to your ad copy. Why not drop in a custom URL for your copy? Maybe your next ad can entice users to type in a special URL to get a "special" deal. So, your flyer can offer a 5% special deal for users who go to http://[your domain]/5percent. It take only a little effort to cookie a user that uses that special URL so that they are presented discounted pricing. As part of that same process, you will be able to track the number of users using that special URL - so that you can actually calculate a more accurate ROI for your offline marketing.
QR Code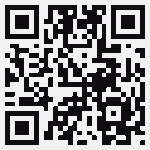 Not familiar with what a QR code is? You will be. They are simply a little barcode graphic representation of a URL. Almost every new smart phone (Android, iPhone, Blackberry) has the ability to scan these QR codes, and then follow them to the underlying URL in the mobile browser. Gee whiz you say, so what. Think back to the ROI thought of website URLs. You can create a tracking Url for each of your offline marketing efforts, and then create a QR code for each URL. Drop the QR code in to your ad copy, and as users scan and follow these, you will be able to see exactly how much traffic you are generating from each offline marketing effort.  Trust me… by 2012 you will see QR codes everywhere. Need assistance with implementing a QR code strategy?
Obviously your imagination is the limit with regards to how you can connect offline and online marketing. It is something that should be done though.