The popularity of the Internet has led to a change in the way businesses operate. Rather than basing their marketing efforts solely on traditional techniques, such as leaflets and phone calls, many firms are embarking on online marketing techniques. Besides setting up a website, many companies are making use of various other methods, including article marketing, forum posting, backlinking, social media marketing and email marketing.
What is an email marketing campaign?
An email marketing campaign means that a common message is sent via email to several people. Email marketing campaigns increased in popularity and effectiveness as more and more people started using the Internet and have an email address. An email marketing campaign can either be carried out by sending emails to a cold list, or else, to specific email recipients, such as customers.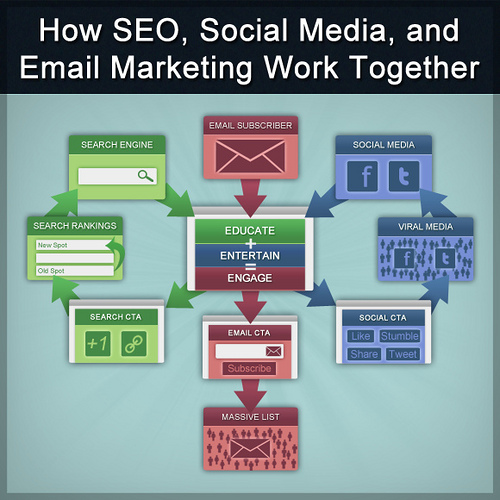 The main goal of any email marketing campaign is to send a message so as to build a better relationship with the recipients. The message is generally intended to lead to a call for action, such as an advertisement which encourages customers to buy during the sale period. Email marketing is also used to try and acquire new clients, and to increase the firm's visibility. It is also intended to increase web traffic to the firm's website.
Email marketing campaigns can be entrusted in the hands of professional people, such as the company which designed your website and regularly updates it. Companies that offer email marketing solutions will be proficient and experienced in this area and they will help to create an effective email which will generate positive results.
Is an email marketing campaign effective?
Many people tend to open their email inbox and read only important emails. Any emails which seem to be promotional or scammy in any way are generally ignored and deleted. This tendency will undoubtebly reduce the effectiveness of an email marketing campaign. Therefore for an email marketing campaign to be effective it is important to consider a number of factors.
First of all it is best to send the email to people who are already aware of the company, and who might have at least some interest in what the email contains. Therefore cold lists should not be used. It is better to collect email addresses from interested individuals during trade fairs, and other events. The more targeted an email marketing campaign is, the better.
The title of the email should be interesting and appealing. It should encourage the recipient to open it and check out what it contains.
The content should be interesting, and it is important to include as much information as possible without cramming everything. Try to avoid bulky attachments as most people will not bother to download anything. Appealing graphics or interesting pictures can work wonders on one's level of interest.
Another important aspect is to avoid sending several emails within a short period of time. This is more likely to annoy the recipients rather than encourage them to buy something from you.
It is important to consider these aspects so as to generate positive results from your email marketing campaigns. If used well, they can greatly increase your exposure, your customers, and ultimately, your sales and profits.
Danny is writing about business since he graduated. He likes to be informed about the new business trends and share his opinions with others. Writing for an email marketing company from Australia.