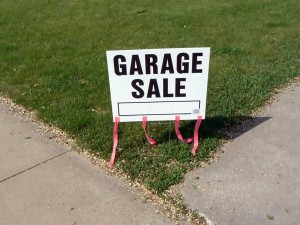 Before the dawn of the computer it was not so easy to find ways to market a good idea but since the advent of the world wide web it has become a piece of cake.
Welcome to the Online World
There are several ways to do this both online and off but the larger majority of those who will see it are generally online. That is, if you advertise and use the full potential of the Internet to drive high-quality traffic to your business. There are a number of sites that you can find to create a free website and market ideas or you can even create your own blog site. These are all ways people everywhere are utilizing the web to campaign their stuff.
Trying to do this without using the medium of the Internet can be done but the time and effort it would take would be totally exhausting. You would have to do a lot of footwork and even then you would not reach the amount of people you can reach through the web. Time is of the essence and with only 24 hours in a day (and half that if you count the time you sleep) the best way to achieve visibility to your concept is online.
Use Social Media
Using social media sites is a huge plus when attempting to draw the attention of people to a great idea. A vast amount of people use networks such as Twitter, Google+, LinkedIn, Facebook, StumbleUpon and Digg. These are just a few among over 200 of these networking sites that you can plug into to reach the masses. Each one of these has its own unique rules and guidelines and some are more geared to one specific niche.
Like the LinkedIn Network, it's geared toward business and professionals so someone with a hobby might not want to join this one because they won't generate much of a following because the interests don't match. Twitter on the other hand is good because with that one you can follow those who have shared interests with you and others can choose to follow you based on their interests.
Reach Out On Appropriate Online Forums
Another great medium is the many social forums that are online. These are great to join because of the vast amount of topics discussed and the threads and posts people create. Using forums enables you to not only share your ideas with the world but it also gives you and them the opportunity to reach out to humanity in a deeper way. Conversation through these venues is a great way to meet people daily and be a blessing as well as receive blessings from others during the interactions you have with them.
Start Discussions About Your Business
Creating a website or a blog page that makes it possible for others to leave comments on your page is another good way to market a great idea. This leaves room for open discussion for you to get feedback on the concept you came up with. You may get criticized at some point but you can allow that to either hinder or advance your efforts with your idea. If you think of all criticism as positive criticism it can help you to become an even better marketer. If you don't want the criticism's you can always shut off the comments because you operate the site or blog page.
Don't Ignore Offline Marketing
Even though the probability of reaching large amounts of people offline through traditional means is slim there is the slight chance this could happen. Depending on how you advertise has a lot to do with it and the people who you contact. Those who are big into social circles can generate a great amount of word of mouth advertisement for your concept. The traditional business card has continued to be an exceptional way to market what you want to share and giving these out to those you know and/or leaving them at businesses is a great way too.
The Possibilities Are Endless
If you allow the creative juices of your mind to flow you can come up with many ways to market a good idea and this creativity can come through observance and experience. Think of all the things you've seen and ways others have marketed their own ideas. Think of the experiences you have gone through in life and use those to generate leads for making great strides in coming up with a game plan. Talk to others who have been successful with their marketing techniques for some tips on how you can be a success. There are plenty of people who are willing to share their expertise and knowledge on this topic. Be aggressive at it whatever you do and you will reach the success you strive for.
OnlineClock.net are the creators of the world's original online alarm clock website. True to the words in this article, Online Clock is very active on social media websites such as Facebook and Twitter. Stop by the Online Clock website today to try using one of their online alarms to wake yourself up or for free online reminders!