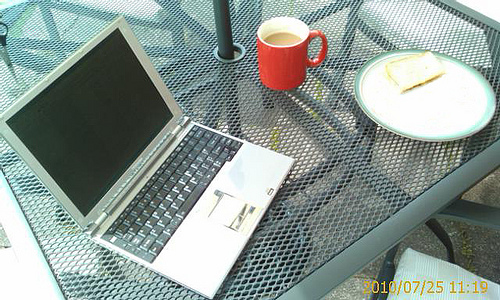 For some people, mobile broadband may seem like the best thing since sliced bread. However, it may be more of a headache for others. Individual needs are what determine whether this type of Internet service is right. Since mobile broadband devices can be used anywhere, they are probably best for people who use their laptops on the go. For example, someone who works as a stock trader would find it much more advantageous than someone whose job involves staying in an office all day. Before making a choice, consider all of the advantages and disadvantages.
Advantages
1. No Land Line Required
Since the device plugs directly into a laptop, there is no need to purchase a land line. In this way, it may also be more cost efficient. There are no setup fees, and there is no need to mess with wires and cables. The device itself is similar to a cell phone. When the device is in range of a tower, there is a signal.
2. No Repetitive Software Installation
In addition to the easy setup process, the stressful task of software installation is minimized. Most providers offer an initial start-up packet, which includes any necessary software. The access program usually takes a few minutes to install. There is no need to go through a new installation process each time the device is plugged in.
3. Endless Mobile Benefits
Mobile Internet access has several benefits. For example, if a business executive finds out the hotel he or she is staying at has a temporary loss of high-speed Internet, the mobile device solves that problem. Several companies offer a bundling option, which provides mobile broadband and home Internet for an affordable price. The top benefit of this type of service is that it can be used nearly anywhere.
Disadvantages
1. Network Problems
Access is limited in remote areas, and there may be frequent network problems. In addition to this, many networks are bogged down on the weekends, so data speeds may be slower. For those who rely solely on mobile broadband, such network issues may be unacceptable. In such cases, it is best to purchase a bundled plan.
2. Cost
Mobile broadband may be more expensive than DSL. The availability of affordable service depends on where a person lives. There are less choices in remote areas.
3. Data Caps
Many companies offer unlimited mobile broadband for a flat rate each month. However, nearly every company still uses data caps. This means that users who go over a specific amount of GB each month will experience slower data transfer speeds. The unlimited feature means that extra access will not be billed. However, the speeds after exceeding the cap allowance are slower.
For certain tasks, a computer is still easier to use than a smartphone. People who agree with that statement and can benefit from mobile Internet access are probably the best candidates for this service.
Tony Alvarez writes for broadbandcomparison.org, where you can learn more about mobile broadband, and also compare broadband rates and values for your business or personal use.