New security issues pop up on the Internet every day. While you can't always avoid them all, you can protect yourself from most attacks by keeping up to date with the latest threats. These frightening issues can affect any website owner who isn't ready.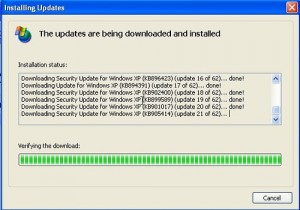 Outdated Software is Notoriously Vulnerable
Sucuri Security reports that a whopping 70% of their cases relate to outdated security. Website hosts update their software often because malware developers are working just as fast and furiously to thwart their security measures. If your software is out of date, there's a good chance it's vulnerable to an attack. It won't take long for malware to find your weaknesses and take advantage of them. Update, update, and update again.
The Plugins you Don't Use Can Still Hurt You
You may have long since quit using a certain plugin, but the mere fact that it remains on your server leaves you open to an attack if that plugin becomes vulnerable. It's challenging enough keeping your active plugins and software safe and protected. Don't increase your weak spots by holding on to anything you don't use. Delete all plugins you aren't using to fill as many chinks in your armor as possible.

Automated Password Attacks are More Efficient than You Think
If the rationale behind your password is that someone else wouldn't expect you to use it, you need to reconsider the way you choose passwords. That's because hackers aren't thinking about you or your preferences at all. They simply create lists of common passwords and run automated attacks until they break in somewhere. Make your password as random as possible and update it often, no matter how ingenious you believe it is.
Even Security Companies Get Hacked
No one is completely hacker-proof. Comodo, a company that issues certificates authenticating websites was itself hacked despite the fact that its services should protect others from malicious Internet activity. While you can and should take measures to protect yourself, you should also prepare for an attack as though it is inevitable. Back up your information and check on your site often. If you do get attacked, the best thing you can do is detect it early and begin damage control right away.
People Aren't as Trustworthy as You May Think
While most people imagine a hacker as a shadowy stranger far away, there are many times when the perpetrator is a lot closer to home. A disgruntled employee with access to your network or an unreliable designer could become the source of your next attack. Be very careful about who has access to your system and don't give access to anyone who doesn't absolutely need it. Choose your Internet provider wisely as well. Look for those who are reliable, like clear.com, to keep your browsing secure.
Though the Internet is an invaluable resource for promoting your company, it's also a dangerous place to work and play. Stay on your toes and keep up with the latest tech news to protect your webpage from as many attacks as possible.
Emily Green is a freelance writer for copyforbylines.com with more than six years' experience in blogging, copywriting, content, SEO, and dissertation, technical and thesis writing.
Image via Flickr by Wesley Fryer


Latest posts by Special Blogger (see all)