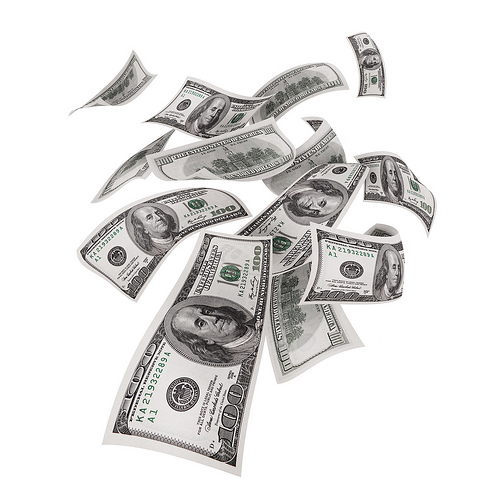 Freight bill factoring is a type of commercial payday advance for trucking company owners. It is designed to help these companies meet expenses, such as wages and fuel, while waiting on clients to pay. As nearly everyone is feeling the crunch of today's economy, freight bill factoring is quickly becoming a viable business option.
How It Works
A trucking company carries goods for clients based on a net 30 invoicing cycle. This means that services are provided in anticipation of payment. Most clients have 30 days to pay the charges. During this time, the company accrues direct costs related to providing transportation services. These expenses are substantial. Payroll, fuel, truck maintenance and repair, and other bills simply won't wait until clients pay their invoices.
Freight bill factoring instantly increases the amount of cash on hand. It works by the trucking company owner selling their unpaid invoices to a loan company. Other industries call it accounts receivable financing. The cost of doing this is approximately one to two percent of the invoice totals. This amount is relatively small if you consider how much credit card companies charge for processing payments.
Owners are typically advanced 75 to 90 percent of the value of the invoices. The remaining unpaid amount will be sent to the owner once the bill is paid, less the fees for the advance. The finance company handles collecting payment. The entire process is simple and affordable.
Why It Helps Businesses
The trucking industry functions on the principles of supply and demand. When the economy is strong, people are buying goods and there is a high demand for transporting products. However, when the economy is slow, retailers don't order as much and the demand decreases sharply. This is a vicious cycle, but it is the reality of the business.
The good news is that even in a slow economy, people still spend. Therefore, while, the demand for services decreases, it never entirely goes away. In the meantime, company owners often find themselves in a financial crunch. The payments simply don't come fast enough.
According to national statistics, approximately 800 trucking companies went out of business in 2009. The next year, the number jumped to over 2,000. Most of these are small carriers, who don't have the financial backing to endure rough times. Future forecasts predict the trend will continue as long as tonnages and rates remain low.
Freight bill factoring is invaluable for these situations. Trucking companies can stay on top of expenses instead of falling behind on payments. The best part of the process is the extremely low fees. As mentioned previously, it cost less than accepting a credit card payment and it puts immediate cash in the hands of the owners.
This post was provided on behalf of EBF - Express Business Finance. If you are in need of freight bill factoring make sure your first call is to EBF. Click here to learn more about EBF and their services.